Earn points towards free items just by shopping with us! 
Get special deals, unheard of offers, and win free trips with our rewards program!
Your grocery spending goes further when you accumulate points.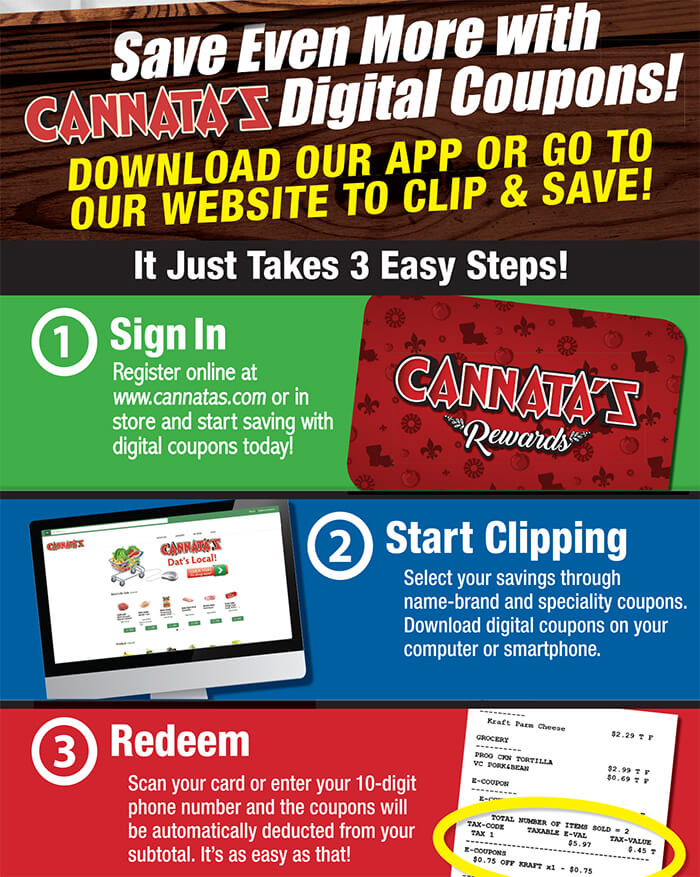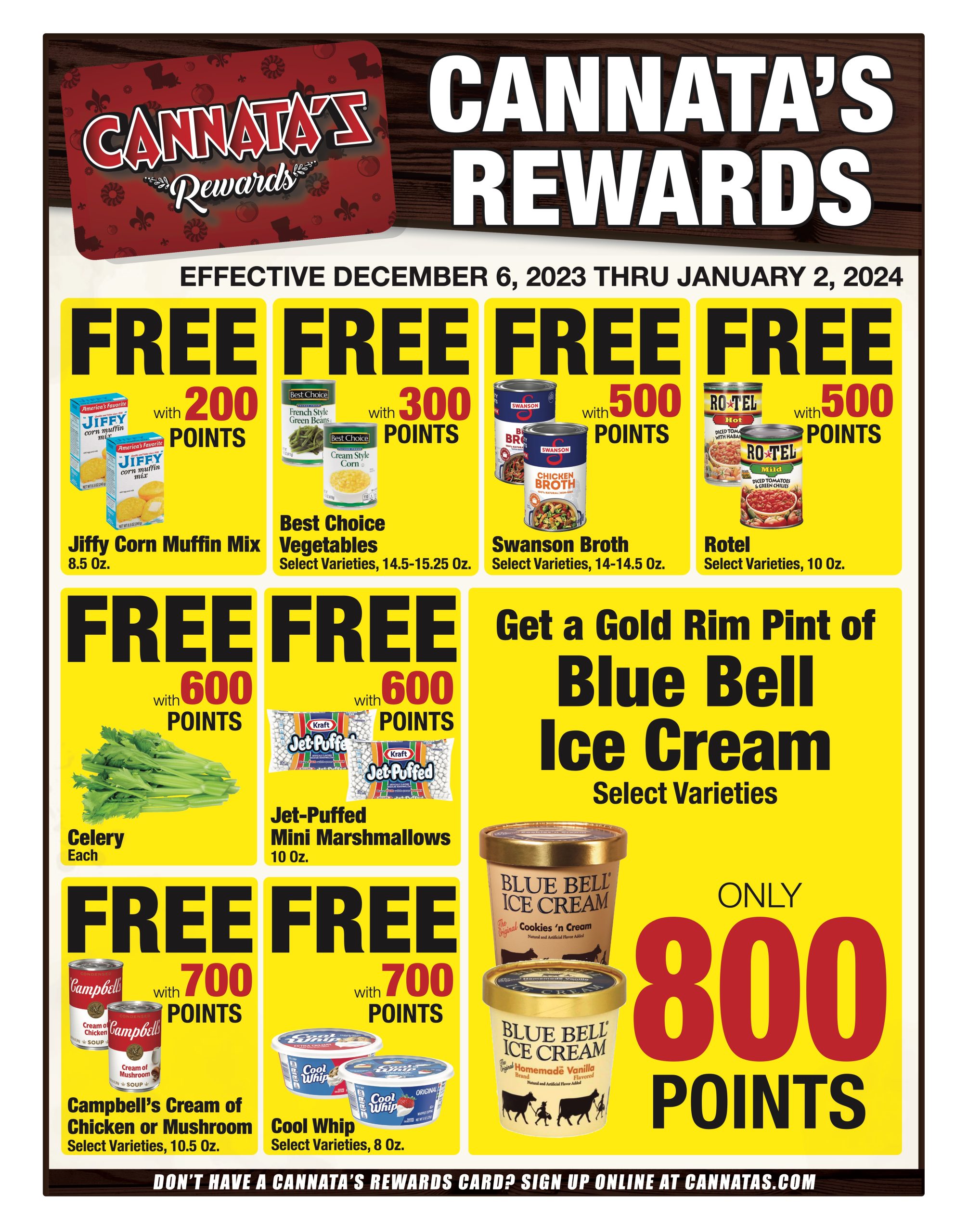 FREQUENTLY ASKED QUESTIONS
How do I sign up?
You can sign up inside your local Cannata's store or sign up online now to start earning on Curbside orders!
What if I already have a Curbside account?
If you already have an account with Cannata's Curbside, simply visit the Rewards desk at your local Cannata's location and receive your physical card and sync your accounts!
If I sign up online, how do I receive a physical card?
If you'd like a physical card for in-store purchases, simply visit the Rewards desk at your local Cannata's and we can get you a physical card for your account.
How do I earn points?
Earn points on purchases at Cannata's and through Cannata's Curbside. Points cannot be earned on alcohol, tobacco, lottery, or gift card sales.
What can I get with my points?
Every month we have special FREE products you can redeem with your rewards points. See the image above for what you can earn this month!
Can I use digital coupons both in-store and online?
Yes! Digital coupons can be used on any type of purchase. Simply clip coupons online and when using in store, scan your rewards card or give your 10-digit phone number. Coupons clipped will automatically be used when shopping online with Cannata's Curbside!